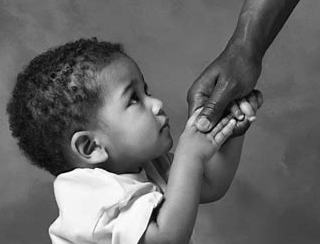 Monitored Visitation
:
$50 hourly
$10 for each additional child
Intake Fee: $50.00 Intake interviews (One time fee, per parent)
Additional $10.00 Fee will be added for Alleged Sexual Abuse, Special Needs Children, High Conflict Cases, and Major Holidays.
Monitored Exchanges:
· $70.00 per completed exchange or $35.00 per partial exchange
· Holiday Rates: $100 per completed exchange or $50 per partial exchange
Late Fees: $2.00 per minute
Cancellations:
Monitored Exchanges/Visitations
$25.00 charge for cancellations that are within:
· 24 hours on weekdays
· 48 hours on weekends
· Less than a week for holidays (federal and state).
No Show - Full fees apply.
Visit Termination: If we terminate a visit due to a rule violation, a termination fee of $50 will be applied and must be paid in full prior to the next scheduled visit.
Reports
All Supervised Visits Are Documented
No charge for Minor's Counsel or Social Workers, only.
Reports will be completed upon written request. Payment is due at the time of the request.
Any request must be made within the following time frames:
· Activity Report within a 10 business day request = $50.00
· Activity Report within a 3-5 business day request = $100.00
· Declaration Report within a 10 business day request = $250.00
A Declaration Report is a summary of the Activity Reports. It must be requested and paid at least 10 days before it is needed; if not, the fee is doubled. Declarations are signed in the
Penalty of Perjury
.
If the monitor is subpoenaed to appear in court, a flat fee of $500 will be charged for each day served. This fee must be paid in cash, in advance.
PAYMENT INFO
ALL FEES MUST AT THE TIME OF SERVICE. CASH IS PREFERABLE. RECEIPTS WILL BE GIVEN. RATES ARE SUBJECT TO CHANGE. A TWO WEEK WRITTEN NOTICE WILL BE PROVIDED FOR ALL CHANGES, DELETIONS OR ADDITIONS. PAYMENTS INCLUDE THE ABOVE FEE(S) PER SERVICE, AS THEY APPLY. NO REFUNDS.