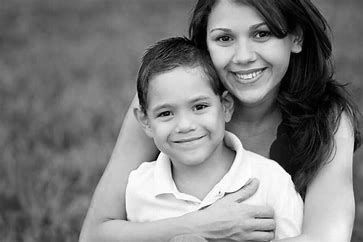 WHAT IS SUPERVISED VISITATION?
Supervised visitation allows parents involved in, what court deems as "high conflict or high risk" situations, to access to their children in a safe and monitored environment. The non-custodial parent has access to the child only when supervised by another adult. Supervised visitation is used during a period of uncertainty regarding the safety of all parties, in order to protect, particularly, children from potentially unsafe situations, while allowing parental access and providing support for the parent-child relationship.
We follow the standards and rules of court associated with providing monitored visitation services. Our goal is to ensure that we meet necessary criteria to perform monitor duties, and have the knowledge base that will enable the non-custodial parent to facilitate visits that are in compliance with court.
Confidentiality
As a Professional Supervised Visitation Monitor, I maintain a neutral role by refusing to discuss the merits of the case, or agree with or support one party over another. Any discussion between a Monitor and the parties are for the purposes of arranging visitation and providing for the safety of the child(ren) during the visit.
A record for each case will be maintained per visit, including:
The date, time, and duration of;
Who attended;
A summary of activities during;
Actions taken by the Professional Supervised Visitation, including any interruptions, interventions, terminations, and reasons for these actions;
An account of critical incidents, including physical or verbal altercations and/or threats;
Violations of protective or court visitation orders;
Any failure to comply with the terms and conditions of the visitation and;
Any incidence of abuse or neglect as required by law.